By John O'Ceallaigh
The customary Covid-related complications notwithstanding, now seems like a very good time to visit Paris. The last year has seen long-awaited Cheval Blanc Paris open by the Pont-Neuf bridge and Airelles Château de Versailles, Le Grand Controle open within the grounds of that eponymous landmark. To round the year out, this week saw the opening of Bulgari Hotel Paris.
The new property is on Avenue George V, just across the road from Four Seasons George V Paris and up the street from the ultra-exclusive, 11-key Maison Villeroy, which was the last hotel I stayed at before the pandemic swept through Europe in 2020.
If you've stayed in a Bulgari hotel before – there are now seven hotels in the portfolio, and I have stayed in the London, Shanghai and Beijing properties – then there's much to this new Paris outpost that will seem familiar.
As with all its predecessors, the Paris hotel has been designed by the Italian architectural studio of Antonio Citterio Patricia Viel. Again, its interiors feature "the same colour palette and textures that characterise its siblings": marble, silk wallcoverings, granite, tapestries and varnished eucalyptus woodwork, with plenty of Italian-made furniture. In the two-storey spa, the reception counter is carved from a single block of green onyx – a striking material Bulgari uses consistently across its wellness offerings; beside the main 24-metre pool, the vitality pool is lined with a shimmering mosaic. It looks quite like Bulgari's London spa (where I coincidentally had an excellent massage yesterday, if you book in there ask for a Hungarian therapist called David). While it's obvious that no expense has been spared in kitting out the building's common spaces, I can't think of another luxury hotel group that takes such a uniform approach to its properties' aesthetics. At times it can feel overly repetitive.
First impressions of the 76 rooms and suites are promising, however. They start from 42sq metres and typically feature bedside lamps inspired by Bulgari silver candlesticks, plush carpeting whose patterns mimic the look of the herringbone flooring so common in Paris apartments, custommade furniture and tactile furnishings including cashmere blankets by Enzo degli Angiuoni. Suites feature minibars disguised as travel trunks and their bathrooms might incorporate private hammams; each comes with butler service.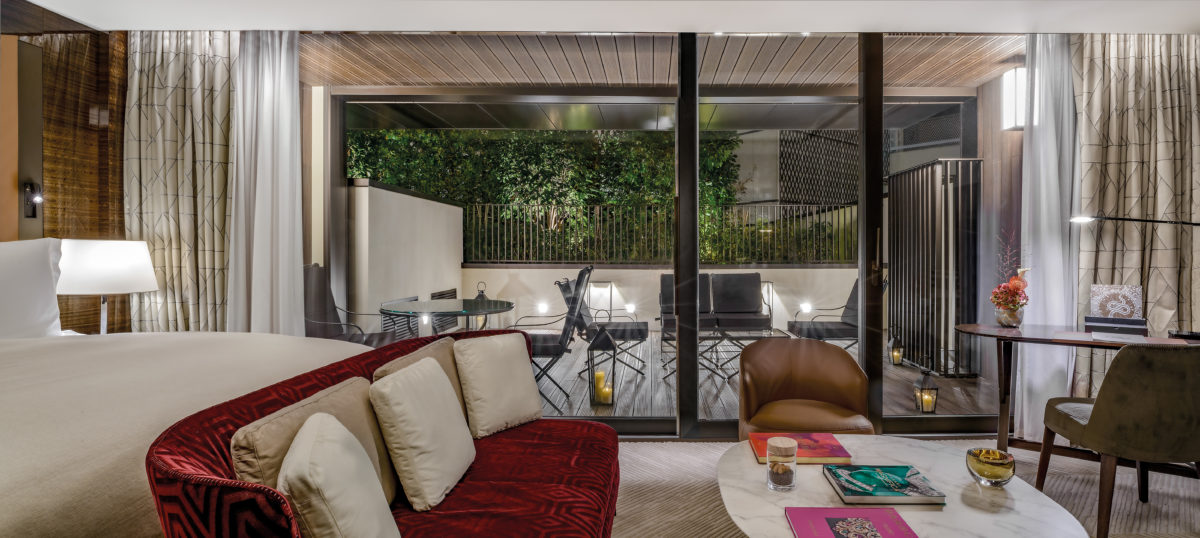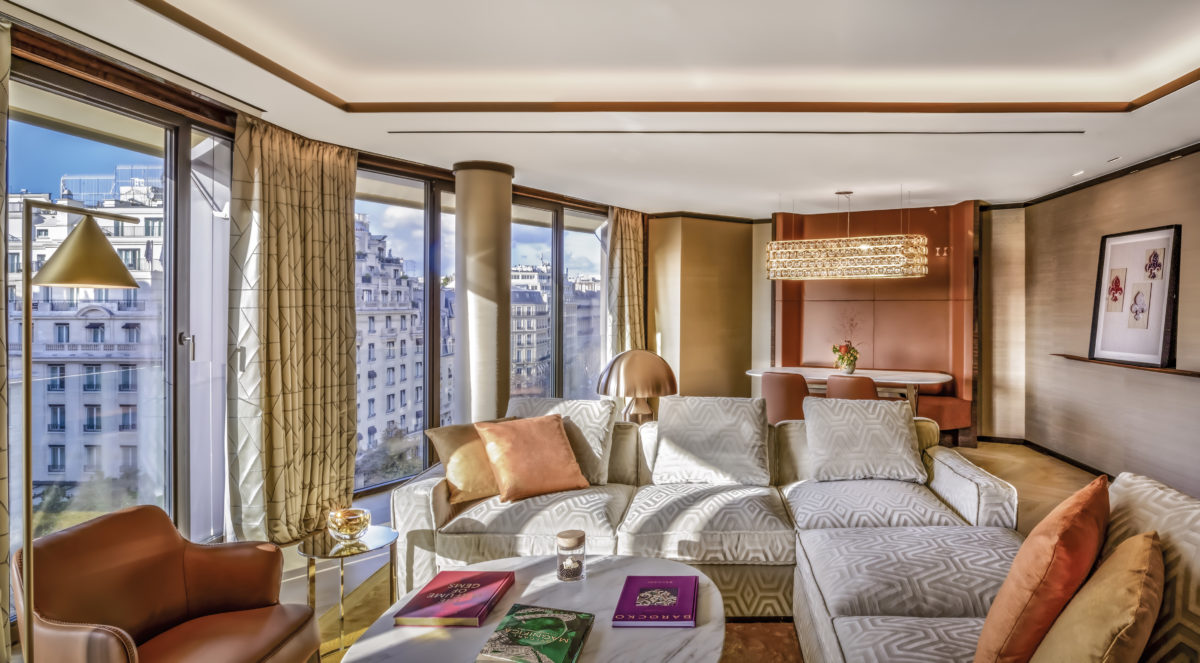 Crowing the property, the two-storey, one-bedroom penthouse looks incredible: it incorporates its own bar, a monochrome bathroom dramatically finished in bookmatched Arbescato marble, a gym, hammam and cigar cellar. But that's just counting the suite's internal 400sq metre floor space. All in, it stretches to nearly 1,000sq metres, with grand terraces running along its border and an immense private garden stretched across the roof. Flush with magnolias, redcurrant bushes and pear trees, it offers a 360-degree view of the City of Lights and can be adapted to guests' desires: catering a private starlit dinner won't be a problem; securing one of the best yoga instructors in Paris for a private sunrise session can be done in a jiffy.
Back at ground level, another key amenity will be the hotel's Il Ristorante – Niko Romito. Named after the famed Michelin-starred chef, variants of this Italian restaurant are found throughout Bulgari's global hotel portfolio. I've eaten at other Romito restaurants and they're good – who doesn't like Italian? – but competition among Paris's hotel restaurants is intense and it seems a shame that Bugari didn't take a more progressive approach in this city. I've had exceptional meals at all of the restaurants within Four Seasons George V, but it's perhaps the refreshing, semi-casual Mediterranean menu at Le George that will be Il Ristorante – Niko Romito's biggest competition. Within Maison Villeroy, intimate Restaurant Trente-Trois serves progressive French cuisine in one of the most beautiful dining rooms in the city, while the Oekter Collection's Le Bristol is home to Epicure, one of the world's best hotel restaurants. In the new year, Rosewood's Hotel de Crillon will launch a new culinary concept overseen by Shanghai-based Paul Pairet, who is responsible for that city's exceptional and pioneering Ultraviolet restaurant, another personal favourite. It's hard to see how tried-and-tested Niko Romito will stand out in the face of that competition.
Still, the bar looks promising. Finished with lacquer, ivory onyx and black-granite flooring, it's a glossy, glamorous space which will host aperitivo hours come evening. Beside it, the Bulgari Lounge will be a more restful place where guests can sample Bulgari's own high-end chocolates and pastries.
Rates at Bulgari Hotel Paris start from €1,400 per night, including breakfast. Bulgari Hotels has also just announced plans to open a new property in Los Angeles.
LUTE is a luxury-travel consultant and content agency that works with hotel groups, tour operators, tourist boards, airlines and more. You can learn more about LUTE here.