By John O'Ceallaigh
Another victim of the ongoing pandemic, the convolutingly named Airelles Chateau de Versailles, Le Grand Controle had been due to open in 2020. That debut was then pushed back to January 2021 and is now to occur in June, but with the palatial property one of the grandest to emerge in some time perhaps that delay might be a source of serendipity. After all the Corona trauma finally subsides, regaining our liberty just as such an extravagant undertaking opens could prove a welcome, rousing shot in the arm for the luxury-travel industry. 
In short, what makes the hotel so special is that it will be the first ever to be contained within the grounds of Versailles, just beyond Paris. With only 14 rooms and suites, a bar, Alain Ducasse restaurant and Valmont spa with pool on site, and B&B rates starting at €1,300 per night, it will be just as exclusive as you'd assume. In charge is the team at Airelles, the French hotel brand which forms part of the small Lov Hotel Collection and for now has only three properties to its name: Les Airelles in Courchevel, La Bastide in Gordes, and recently opened Mademoiselle in Val d'Isere. Quite a coup.
It was back in 2016 that Airelles, alongside Ducasse Paris, was awarded the contract to develop a luxury hotel within Le Grand Controle and the adjacent Le Petit Controle and Pavilion by The Public Institution of the Palace of Versailles. Designed by Louis XIV's favourite architect Jules-Hardouin Mansart and built in 1681, La Grand Controle was originally a centre for what would have been the equivalent to today's Ministry of Finance; in 1857 the three buildings were handed over to the army and served as an officers' mess until 2004. As far as the hotel goes, however, the most significant year in the building's history is 1788. That is when the last inventory of its interiors took place and that record provided the reference point for its aesthetic and the restoration that has determined its transformation into a hotel.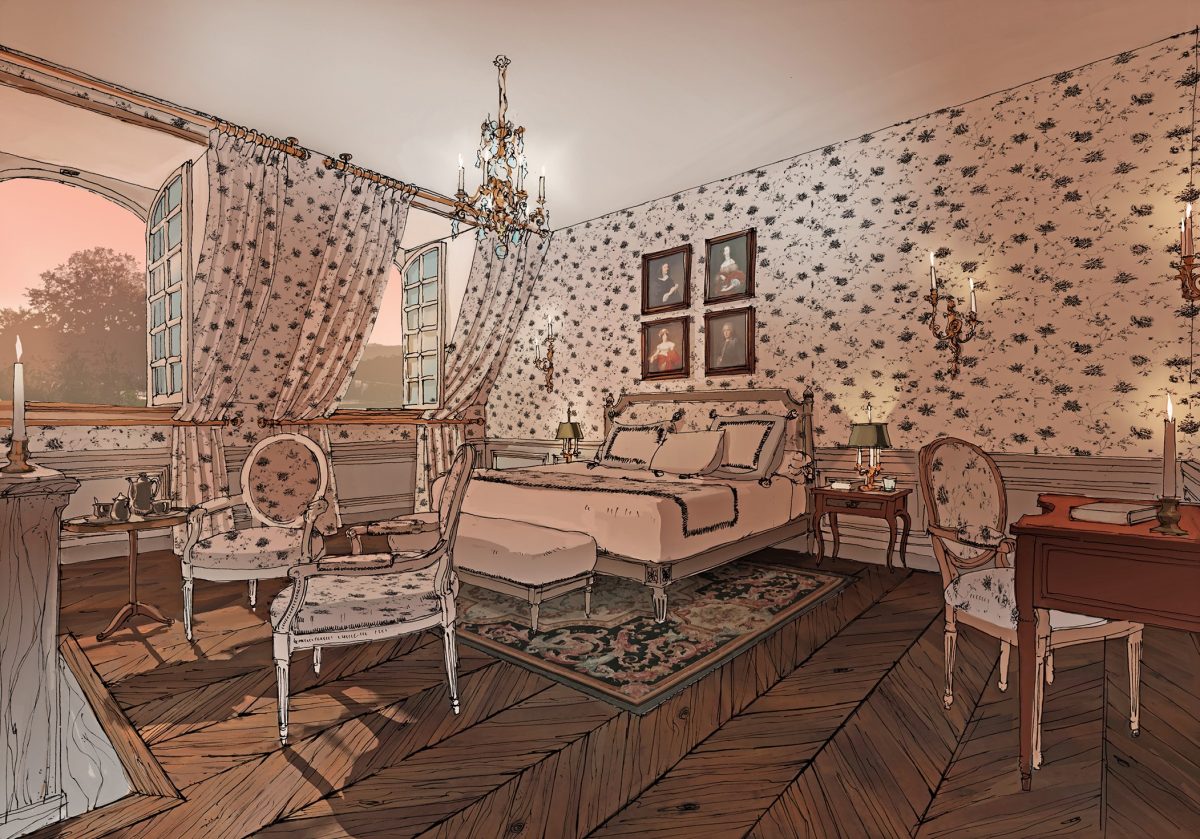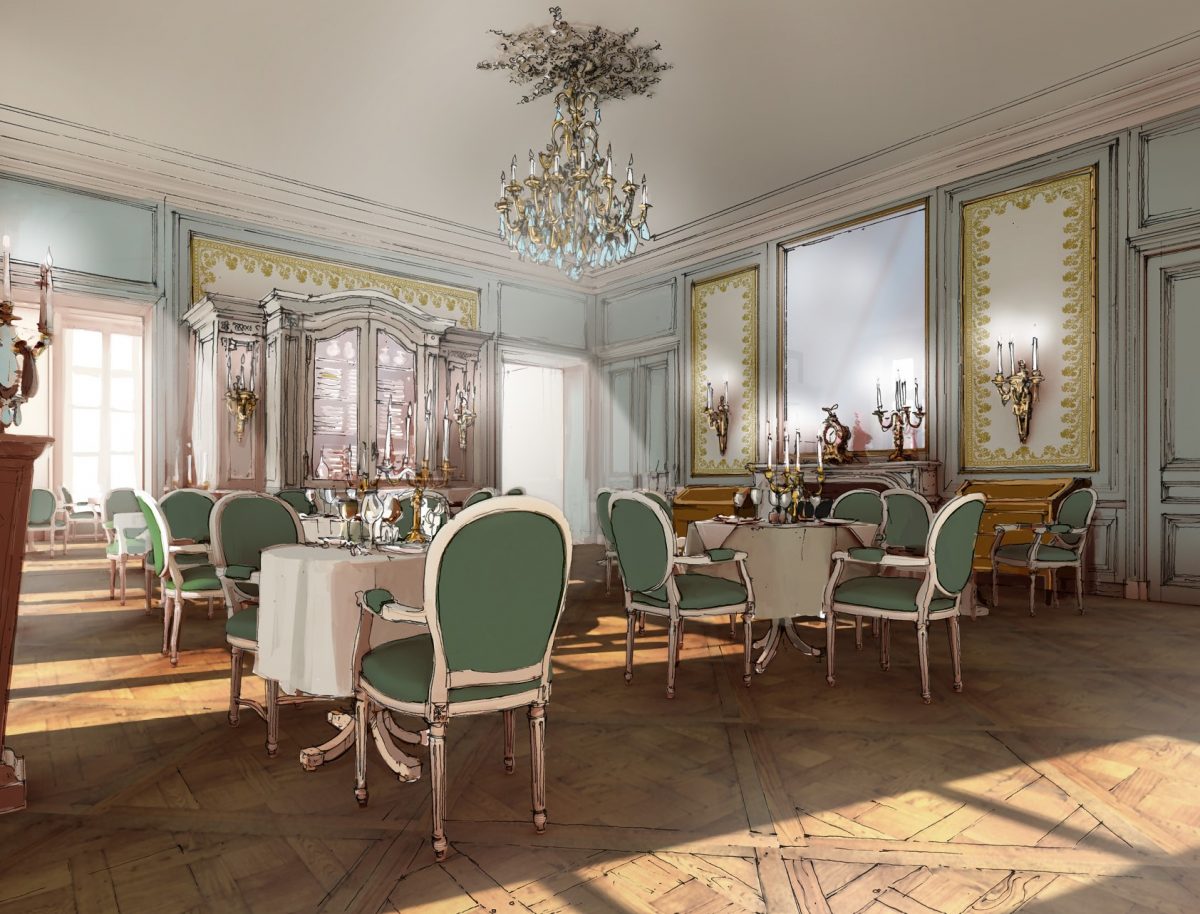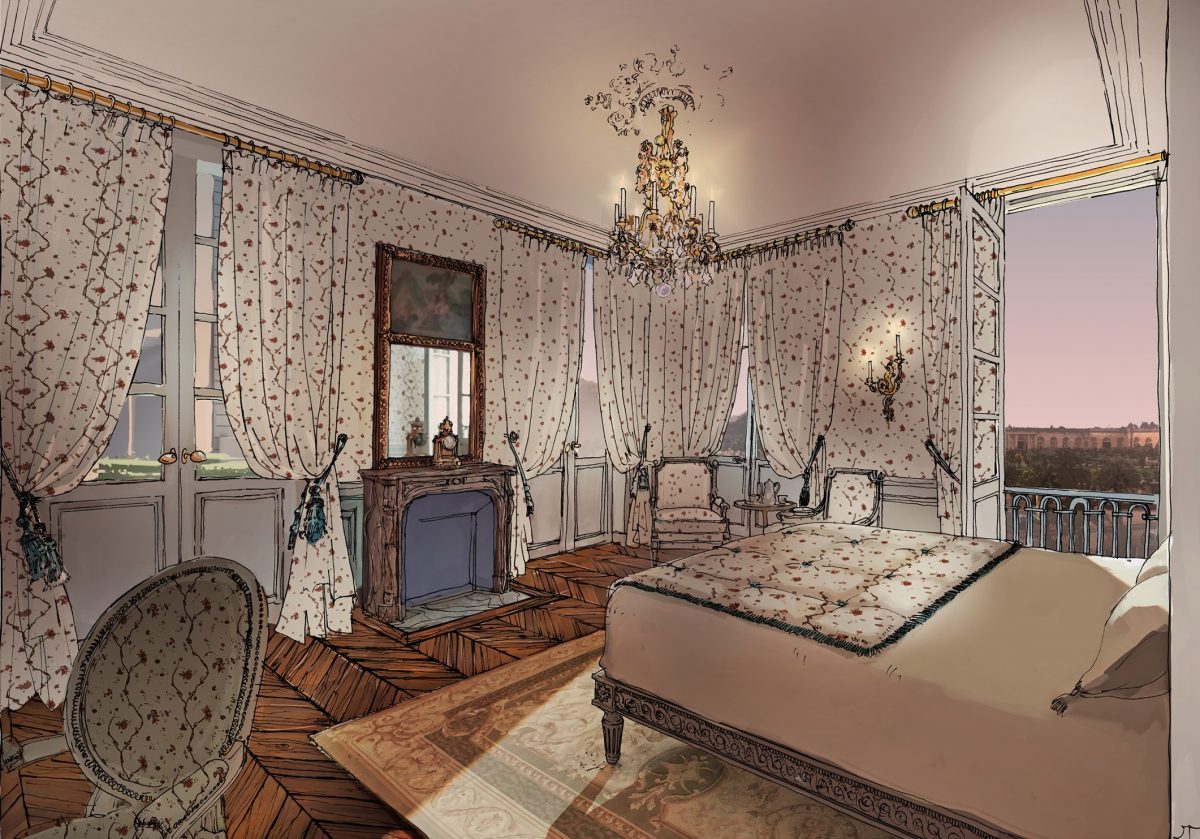 Entrusted with that responsibility is architect and interior designer Christophe Tollemer, who until now has been little known outside of France but was nonetheless a frontrunner for this prestigious commission: he had already designed the existing Airelles properties. Over the last four years he practically set up camp in the Versailles archives, and this latest project, believed to have cost about €35 million, draws inspiration from those discoveries as well as from Louis XVI's personal style and the Petit Trianon Palace neighbouring the hotel. Rooms are decorated with original 18th-century furniture, art and artefacts, and suitably well-regarded craftspeople were enlisted to construct the necessary original features, from wood panelling to flooring. To ensure the restoration was accurate and appropriate, a dedicated committee has supervised works throughout. (More modern intrusions, such as telephones, will be obscured, and it is believed bedrooms will be without televisions.)
As such, the few guests who manage to secure a reservation can expect extremely plush, appropriately classic surroundings. Bespoke fabrics throughout were commissioned from Maison Pierre Frey and the Royal Manufacture of Aubusson; each room and suite is individually designed and properly posh boudoirs will be illuminated by heaving 18th-century-style chandeliers and antique wall lights. The largest suite will be spread over 120sq metres.
Away from their rooms, guests will be able to convene in The Grand Salon or at the little bar, or can work out or relax in the Valmont Spa with its 15-metre indoor pool. Well known for his long-standing relationship with the Hotel de Paris Monte-Carlo; the Dorchester Collection (his restaurants are found in the Plaza Athénée and Le Meurice in Paris, as well as The Dorchester in London); and already leading Versailles' well-regarded Ore restaurant, Alain Ducasse has drawn inspiration from the heritage of the palace to launch a dining concept unlike anything he has attempted before. Here "haute-French" menus will be inspired by historic recipes, "interpreted with creativity and modern flair". Specially trained staff, familiar with the art and rituals of 18th-century dining, will offer additional authentic touches and flourishes throughout the meal, providing guests, say the Airelles team, with "a glimpse into the pomp and ceremony of the Napoleonic era."
(Incidentally, historically themed dining seems to have become something of a trend. Launched in Santorini in 2019, Andronis Arcadia resort's Opson restaurant serves an archaeologist-approved menu that showcases the types of dishes eaten in ancient Greece – it may not have been the most vibrant or delicious meal I've ever had, but I enjoyed an interesting menu here that completely eschewed more modern Greek staples such as tomatoes and lemons. Meanwhile, Dinner by Heston Blumenthal at the Mandarin Oriental Hyde Park hotel has always promoted dishes from centuries past, in early 2020 the restaurant launched a "Taste History – Last Supper in Pompeii" menu featuring the dishes that would have been enjoyed in the city before its destruction.)
But back to the hotel. Here the best amenity of all will be guests' opportunities to explore Versailles itself out of regular opening hours, with access granted to normally inaccessible areas. In normal times some 10 million tourists visit the site and until now the closest luxury hotel has been the nearby Waldorf Astoria Versailles – Trianon Palace. Based within the grounds of Versailles itself, Airelles guests will enjoy a range of privileged experiences devoid of crowds and clamour. Private guided tours will reveal facets of the site as never before, guests will have direct access to the Orangery, Lake of the Swiss Guard and French gardens, and it will be possible to sail leisurely along the 1,670-metre-long Grand Canal, with a glass of champagne in hand.
Rates at Airelles Château de Versailles, Le Grand Contrôle will start from €1,300 including breakfast.