By John O'Ceallaigh
It remains to be seen if the rescheduled Tokyo 2020 Olympics will take place this summer as hoped. In any case, travellers currently considering a trip to the city might also like to know Japan has just launched another fancy train. If the Games go ahead then a trip on the strangely named 36+3 pre or post competition should provide a special addition to tourists' itineraries. If they don't, then it might at least provide some consolation for those who have made the journey all the way over anyway. After all, compared to the rest of the world Japan consistently ranks on or near the top of the leaderboard when it comes to superlative train trips.
In service since late 2020 on routes that run throughout the southerly island of Kyushu, the 36+3 is so called because Kyushu is the 36th-largest island in the world (as well as the third-largest island in Japan) and because the number 3 was seen to represent the railway company offering this service, Kyushu locals and the train's customers.
That aforementioned train company is JR Kyushu, which also operates the famed Seven Stars sleeper train in Kyushu. This latest offering is much more accessibly priced (with journeys starting at 12,000 yen or about £85) and will offer day tours only along five different routes.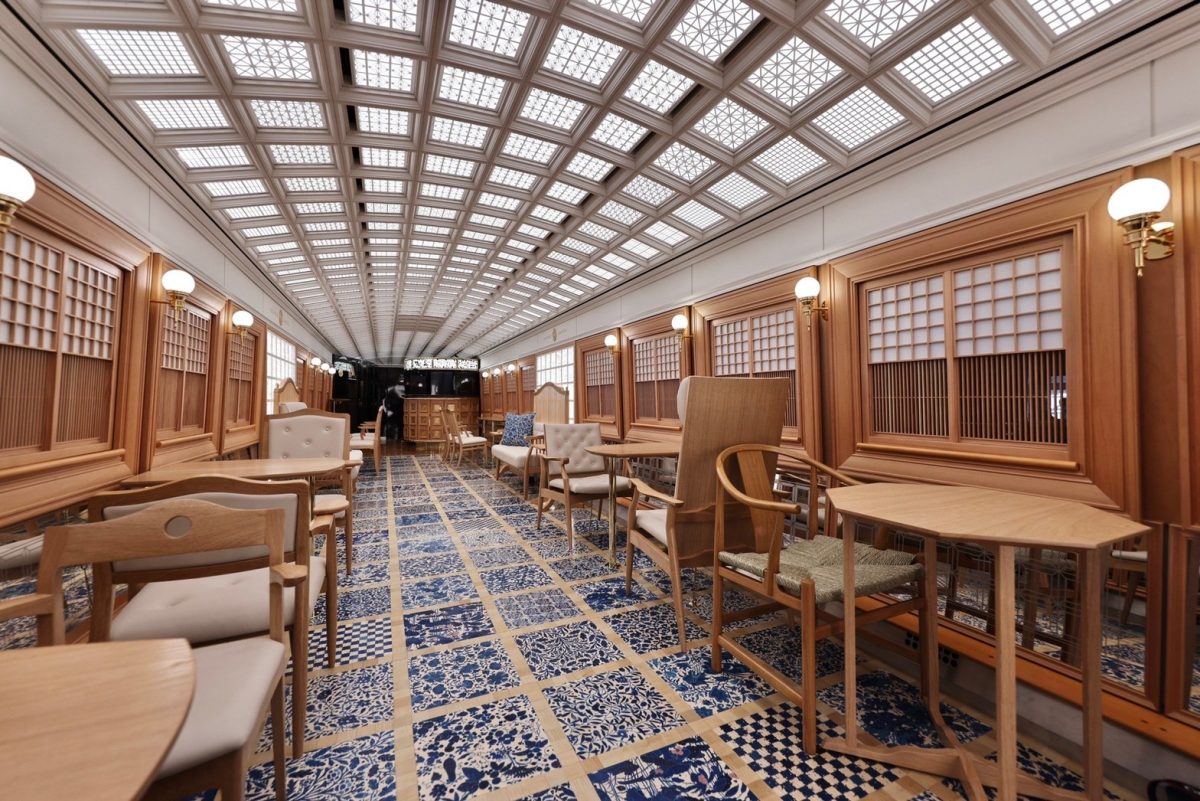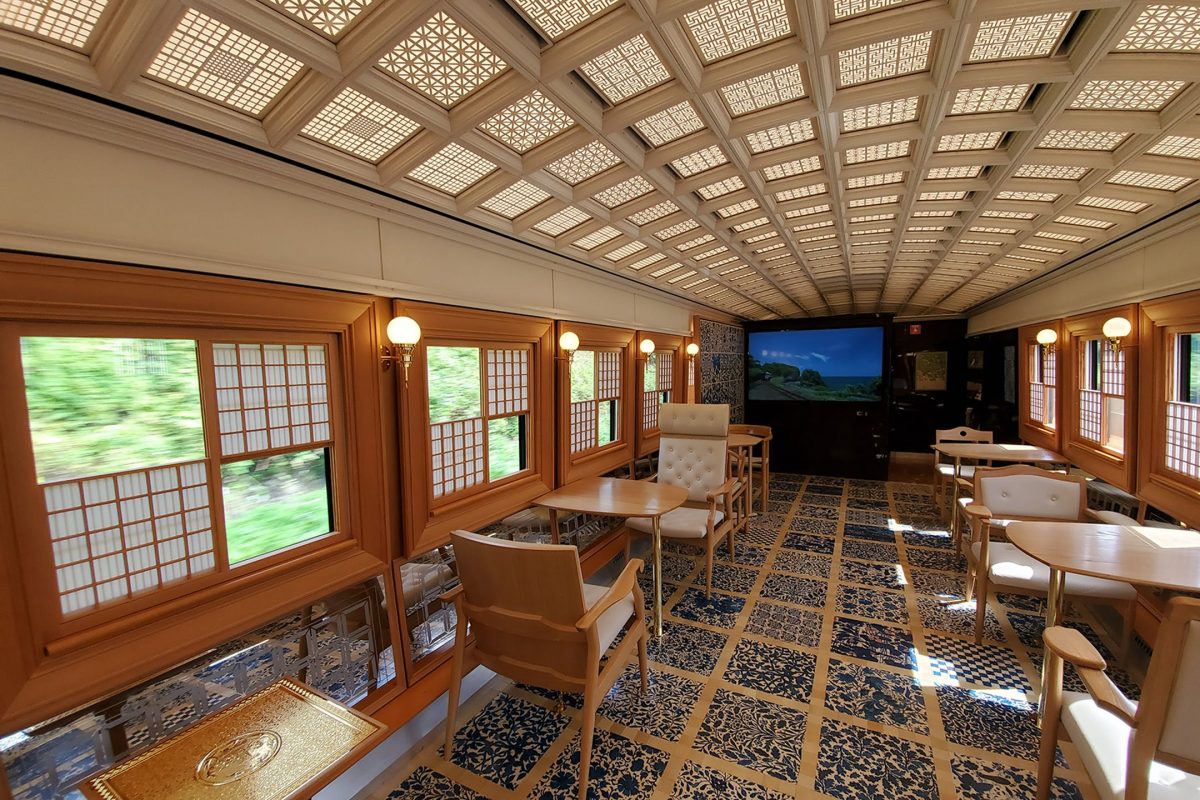 Those colour-coded routes each take place on a different day and form a circuit around the perimeter of the island, stopping in each of its seven prefectures. On Fridays' 'black road' route, passengers will pass Kinko Bay and Sakurajima volcano; Mondays' 'gold road' runs through the city of Nagasaki and offers opportunities to visit traditional sake breweries.
Whichever route and whatever day passengers travel, the simple pleasure of watching the world go by at leisure will be consistent, and there's plenty to admire and enjoy on board too. Formed of six carriages and accommodating 103 passengers in first-class seats, the refurbished 787 series electric train's interiors meld classic Japanese design and modern Western styles – expect shoji screen doors and lots of intricate lattice work alongside Western-style couches and dining tables big enough to comfortably accommodate parties of six. Two carriages feature tatami mat floors made with rush grass from the island's Kumamoto Prefecture, with guests required to remove their shoes before entering. The lock and feel will be familiar to those who have already enjoyed extended trips aboard the Seven Stars service – the same designer was enlisted to take care of the interiors here.
Another key focus for everyone on board will be enjoying the food on offer, which again will showcase and celebrate Kyushu. International customers will already be familiar with the Wagyu beef and some of the seafood variants on offer, but menus more generally will focus on regional specialities made with local ingredients. This being Japan, beautiful, delicate presentation will be a given.
For more information on the service visit www.welcomekyushu.com