By John O'Ceallaigh
One of the world's most innovative eco-minded resorts is coming to Norway, and it's set to roundly refute any claim that sustainable hotels can't be sophisticated – or profitable.
First introduced to the media a few years back as Svart and only this week integrated into the IHG-owned Six Senses portfolio, Arctic Norway's Six Senses Svart will be a 94-room retreat set on the edge of a bay and on the cusp of the Svartisen glacier. The surroundings are serene and the setting is spectacular, though of course guests will have an entirely different holiday experience depending on the season they visit. In high winter, extreme cold and blanketing darkness will be typical, as will activities such as skiing and ice fishing; there's a high probability, too, that the Northern Lights might make a guest appearance. In summer, endless daylight will provide a sense of surreality, with guests able to enjoy 'daytime' walks through blooming wildflower meadows at 3am or hike the shimmering glacier right behind them.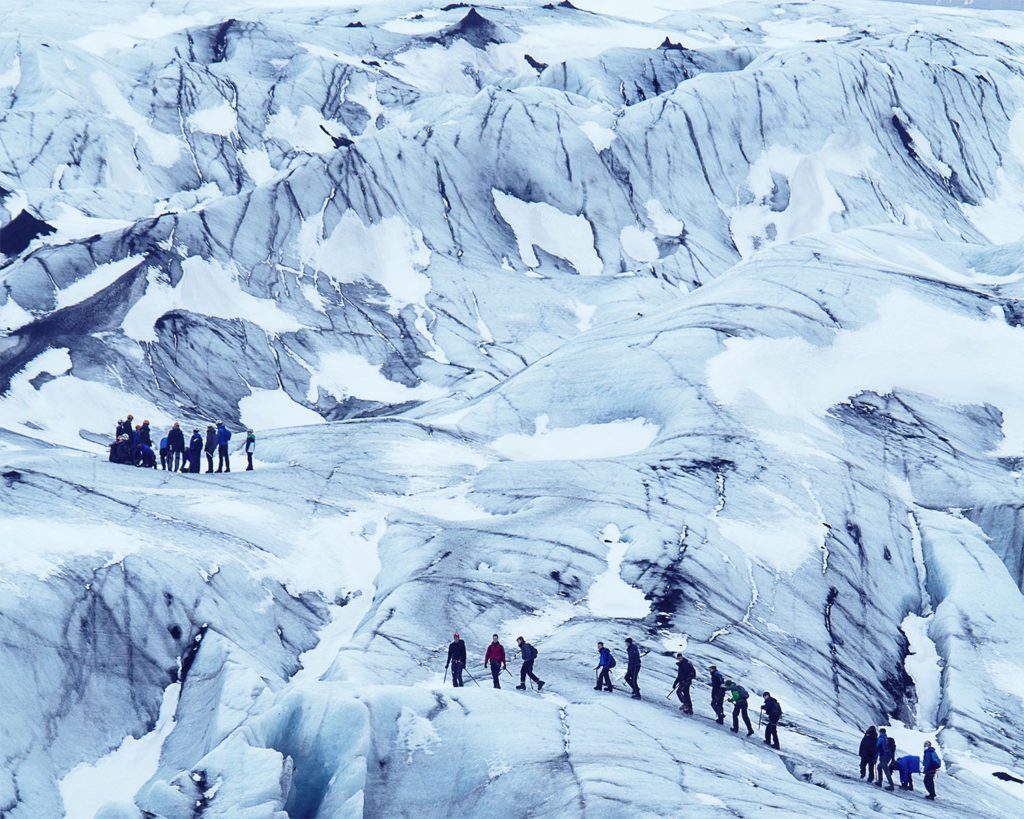 The resort is clearly aimed at travellers who have a proactive appreciation for the great outdoors, and Six Senses Svart is incorporating and introducing a long list of sustainability initiatives to ensure its idyllic Arctic setting will remain shipshape for years to come. A few of the key initiatives are outlined below:
The property will harvest enough solar energy to power the hotel, adjacent operations, its boat-transfer shuttle and the energy that was used to construct the building in the first place, 'backdating' the impact of its initial development and allowing it to be self-sufficient from thereon in. (Apparently 'energy-positive' buildings like Svart could deliver 89% of the 45% decrease in emissions required for us to reach the scenario where global warming is limited to 1.5% above pre-industrial levels.)
It will feature its own waste and water management systems, alongside comprehensive recycling structures.
The property will include a Net Zero Lab, where staff will develop and bring to the market innovative technology that will lessen the environmental impact of travel.
Its Marketplace restaurant will be zero-waste (and of course makes the same claims about judiciously sourcing locally that are so commonly shared by new hotels now).
Inspired by local building methods, the retreat will be constructed on poles so as to minimise its physical imprint on the pristine terrain beneath it.
There's plenty more besides, lots of it quite technical and out of sight of visitors, though the idea seems to be that guests who wish to engage with the concept more will find staff eager and happy to speak knowledgeably and passionately about all the property is doing to make a positive impact. Other guests will simply be able to enjoy everything that's on offer without feeling overly guilty.
Among the amenities keeping everyone busy will be an ambitious wellness centre, a key part of the Six Senses Svart offering. Alongside the expected spa treatments, guests will be able to undertake programmes to improve their sleep and nutritional habits. Grow with Six Senses, the brand's 'edutainment' programme, will also advise younger guests on how to live healthily and productively. At the Alchemy Bar – not a boozer, it turns out – local flora will be turned into pampering scents and scrubs. (Actually, the press release says 'local flora and fauna' will be turned into scents and scrubs, but I'm just going to go ahead and assume that whoever wrote it didn't realise 'fauna' refers to animals and just thought it was a nice phrase. It's safe to say they won't be adding Arctic fox to the exfoliant.)
There'll also be an Experience Centre, a social hub and lounge, alongside an Earth Lab where guests can learn about all that's happening on site and how it helps the environment. The Svart Design Lab will be "an incubator for innovation and education", where guests learn "how new technologies can bring [the travel industry] closer to carbon neutrality."
It'll also just be a very beautiful property, designed thoughtfully to be incredibly cossetting and inviting. Pioneering Norwegian architecture firm Snohette is responsible for the circular design (rooms all line the outer side of the structure so every guest can enjoy a beautiful, uninterrupted view). Another impressive European studio has been enlisted to design the interiors, details of which are due to be released soon. 
Another key component to the property's identity will be its arts and culture programme, with distinctive artworks to be found all over (presumably many of them addressing the themes that are so central to the property's identity) and an entertainment programme running throughout the year. There's talk of a floating platform being placed above the water in the property's hollow, to serve as a stage for concerts and other performances.
It all sounds very exciting, though expectant guests will need to wait until 2024 to check in. Still, its proprietors are keen to inspire other hoteliers the world over and will be sharing their insights into how to build sustainability, and with commercial viability, with others in the interim. As Svart Development Director Ivaylo Lefterov says: "Six Senses Svart is redefining the travel experience through technological innovation, ground-breaking design and an exceptional guest wellness journey by creating a carbon-neutral visionary destination. [We want to] showcase the core pillars of what modern hospitality design and operation can achieve."
Prices for Six Senses Svart aren't yet confirmed; for more on the property see svart.no.
LUTE is a luxury-travel consultant and content agency that works with hotel groups, tour operators, tourist boards, airlines and more. You can learn more about LUTE here. For frequent luxury-travel updates, follow LUTE and LUTE founder John O'Ceallaigh on Instagram.