By John O'Ceallaigh
There's no more aggressively indulgent form of travel than sailing the world in your own bespoke superyacht, so that's where Lufthansa Technik looked for inspiration when its team decided to create a concept for the ultimate private jet. 
The leading provider of overhaul and modification services for civil aircraft, the Germany company unveiled its Lufthansa Technik Explorer design at this month's Dubai Airshow. Planned for integration into Airbus A330 aircraft, it also incorporates inspiration from the world's leading hotels to provide a one-of-a-kind means of roaming the globe in total luxury.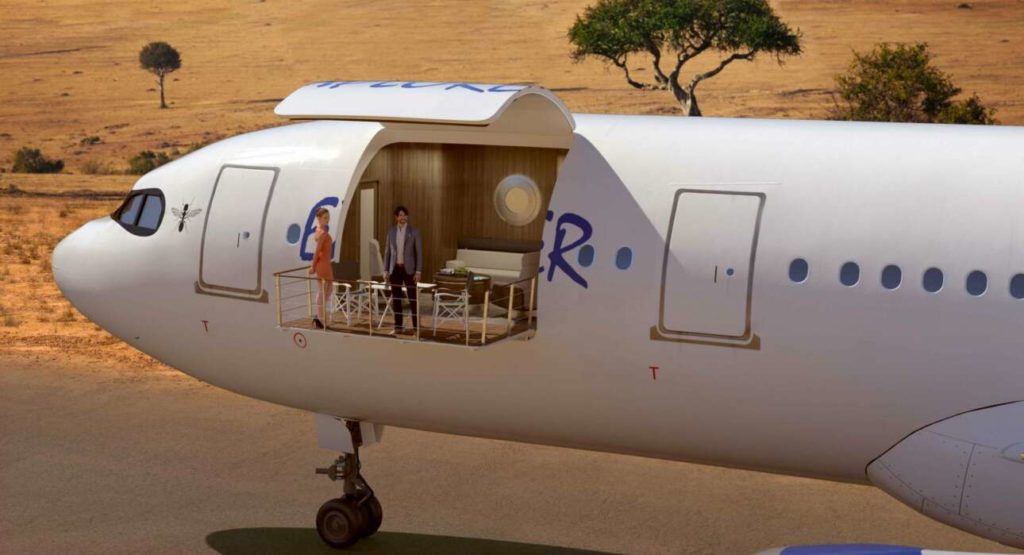 Given a bog-standard A330 neo might set a punter back about $300m, any individual who does decide to buy Lufthansa Technik's new creation will likely have the means to spend a bit more in order to customise their purchase completely. The standard concept has been developed to provide 12 passengers with masses of space – enough to add in a few bedrooms, bathrooms, offices and conference areas should they wish, but why stop there? Renderings show how the interior can be adapted to incorporate a nightclub; why not add a spa, medical clinic or science laboratory?
Key to facilitating such a high degree of adaptability is the plane's digital-display technology. Lufthana Technik worked with Diehl Aerospace to create unique ceiling and wall panelling that can broadcast visuals and footage. As the renderings show, parties flying through the sky can gather for drinks or dinner while admiring the ocean overhead (for a real-life equivalent, you could do as I did in the Maldives and check into the Muraka, the world's first underwater suite).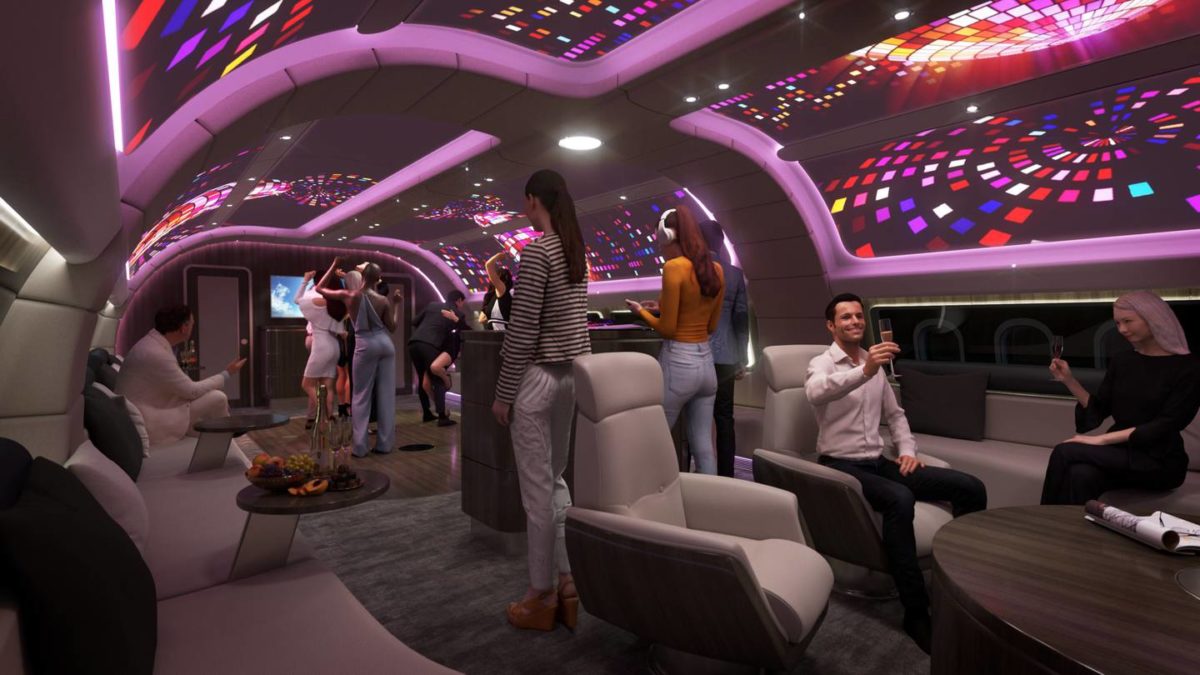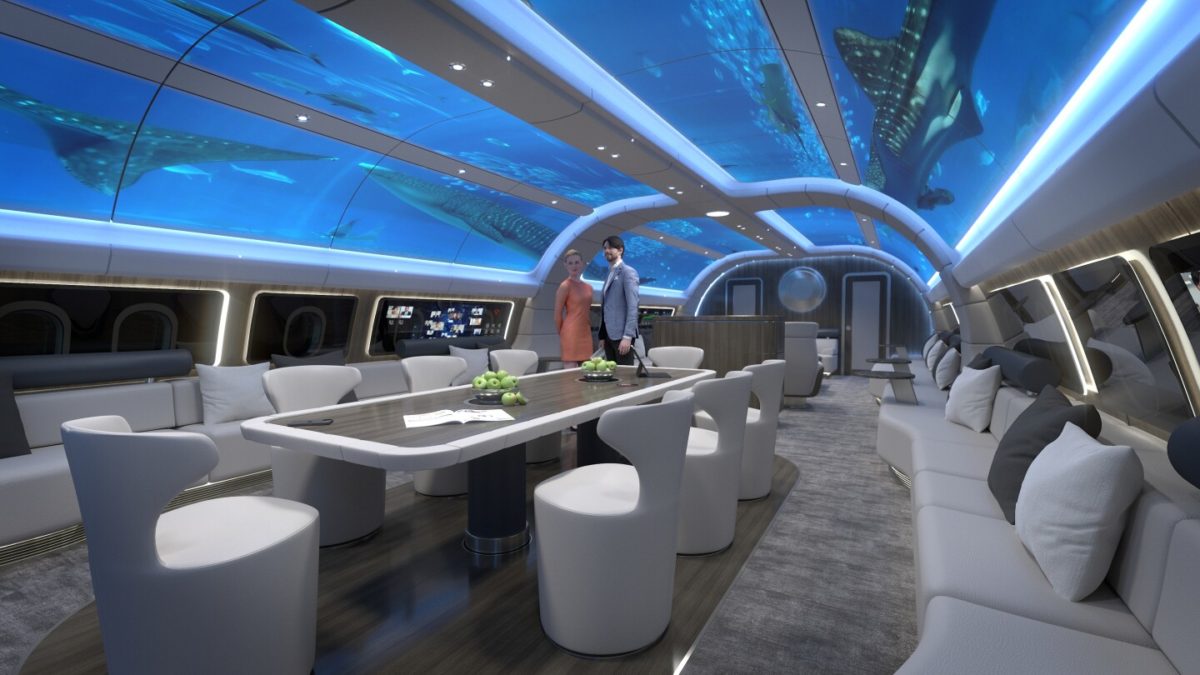 Years ago I wrote about pioneering aviation concepts that similarly integrated digital displays into their interiors, though on those occasions these were miniature aircraft intended to fly at supersonic speeds and the visuals were meant to provide passengers with distraction as the planes wouldn't contain any windows in the main cabin (because windows increase drag and slow planes' speed). Those articles generated a lot of traffic and debate – people were understandably a bit unsettled by the idea of being in a sealed cabin for hours, anxious about being plunged into complete darkness should some tech calamity impact the display. That specific concern is avoided here: the windows will remain in place.
The views will also be more impressive than normal when the plane lands. When parked, the plane's main deck cargo hatch can be opened to create a balcony that sits about four metres above the ground. And wherever the Lufthansa Technik Explorer lands, its occupants will be able to explore their surroundings comfortably. There'll be enough room in the hold to carry cars or specialist off-road vehicles, jet skis, a collection of motorcycles…
LUTE is a luxury-travel consultant and content agency that works with hotel groups, tour operators, tourist boards, airlines and more. You can learn more about LUTE here.