By John O'Ceallaigh
Back in March 2019, I stayed at the Rosewood Hong Kong hotel to attend its heaving, no-expense-spared opening party; even with all the competing distractions offered by the concurrent Art Basel Hong Kong this was the most exciting event in town. Days later I was back for the amfAR Gala, seated somewhere between Heidi Klum, Pharrell Williams and various stars of the then-popular Crazy Rich Asians. In quick succession, Hong Kong native and Rosewood Hotel Group CEO Sonia Cheng had drawn quite a crowd, which seems a good omen for her next ambitious venture in her home city: the private members' club Carlyle & Co.
Launched last week and sprawled over three sky-high levels of the Victoria Dockside landmark that houses her company's flagship hotel, the club will supposedly be "home to a defining, unique and diverse community like no other" and, perhaps surprisingly, it is pitched by Cheng as being somewhat democratic. Its hand-picked "eclectic, intriguing and enthralling community" (so described by the press release) will possess "a richness of character and liberated spirit." Eligibility will be determined by their "personalities, passions, interests and stories – rather than status and profession".
(Noble though that sounds, Rosewood remains a luxury brand and you still need to be doing alright to gain admittance. The one-off joining fee for those aged 33 and under is HK$40,000 (£3,650), it's HK$88,000 (£8,000) for those aged 34 and above. Annual membership fees are HK$14,700 (£1,340) and HK$28,800 (£2,630) respectively.)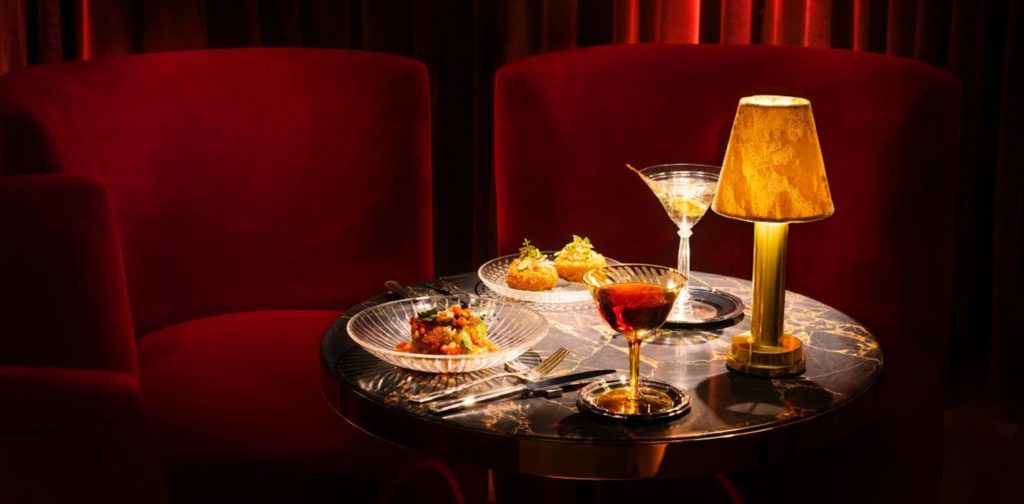 For their investment, members will have the run of multiple standalone dining and bar concepts, among them the functionally named Music Room, Library, Reading Room, Wine Cellar and Living Room. The venue and its intended ambience were inspired by Rosewood's New York outpost The Carlyle and the club's epicentre will be its own Café Caryle, which will host all manner of live performances, from jazz to rock to cabaret. A huge selling point should be its outdoor private terrace, more than 40 storeys up and one of the largest in the city. One of my favourite features of the Rosewood Hong Kong hotel was the views it offered of the city's skyline – they're truly some of the best that can be experienced anywhere in the city. I spent hours admiring one of the world's greatest urban panoramas.
Nicely suggestive of the revellery that presumably will be encouraged there, Carlyle & Co will also contain eight unique bedrooms, so members and guests can simply sleep over if they've done things slightly to excess. Each is named after an individual with a long-standing connection to The Carlyle, such as the interior designer Dorothy Draper.
More broadly the club will aim to wow with interior design by Ilse Crawford of Studioilse. Her key objective was to bring people together, whether they might work in the arts, business or tech. Adaptable lighting will be warm and flattering; there'll be plenty of cosy nooks and snug seating; in-between spaces are structured so as to invite chance encounters. Talking points will be offered by the books collection in the library, where there are 2,000 books to choose from, or in the music room with its 1,000 vinyl records. Artworks will be displayed throughout and the club has launched with 150 or so cultural events already scheduled on its calendar.
Dorothy Draper's old claim that "the drab age is over – colour is coming into its own again" was one that also inspired Crawford, which goes some way towards explaining why the overall look is a bit more playful than what Rosewood themselves describe as the "pretentious, traditional tropes of luxury".
It's an approach I welcome. After the dismal, confined year we've all had I've grown allergic to minimalist spaces – too clinical, too sombre – and in that respect the launch calls to my mind The Marbella Club's recently revealed Clubhouse, "a vibrant social hub… designed for wining, dining and socialising, pampering and shopping", all the frivolous, indulgent pleasures in life.
And of course, Rosewood and The Marbella Club aren't the only hotels to incorporate the club concept in one form or another. Soho House Hotels' origins are in members' clubs obviously, while The Arts Club on London's Dover Street opened a cluster of high-end hotel rooms a few years after its launch (and then partnered with Lanserhof to additionally inaugurate a high-priced, high-end urban fitness club). When I stayed at the 11-bed Maison Villeroy in Paris last year, plans were in place to launch a members' club to add a bit more vibrancy to the beautiful but quiet restaurant and bar at what could well be the most exclusive hotel in the French capital. A concept that wowed me in Italy through its being so brilliantly full of surprise and ingenuity, 700'000 Heures, "the world's first ephemeral hotel" requires would-be guests to be members before they can book a room at one of the transient properties it occupies for only a six-month period before moving on to its next unprecedented destination.